Crowdfunding is the fastest growing form of fundraising on a national basis, and Mines is on the cutting edge as one of a small number of universities who have launched platforms. On October 4, the university launched its exclusive crowdfunding platform, the Gold Mine, to help students, faculty and staff bring the projects they're passionate about to life. Four projects are live on the website collecting donations, and several more are expected to launch throughout the month of October.
Crowdfunding is online fundraising for a specific project through small gifts from a large number of contributors. "We are pleased to provide the campus community an opportunity to raise money for projects they may not have been able to get funded through more traditional means," said Colorado School of Mines Foundation President and CEO Brian Winkelbauer. "By showcasing some innovative projects from our talented faculty and students, the Mines community can help them reach their goals."
Current fall fundraising projects are for: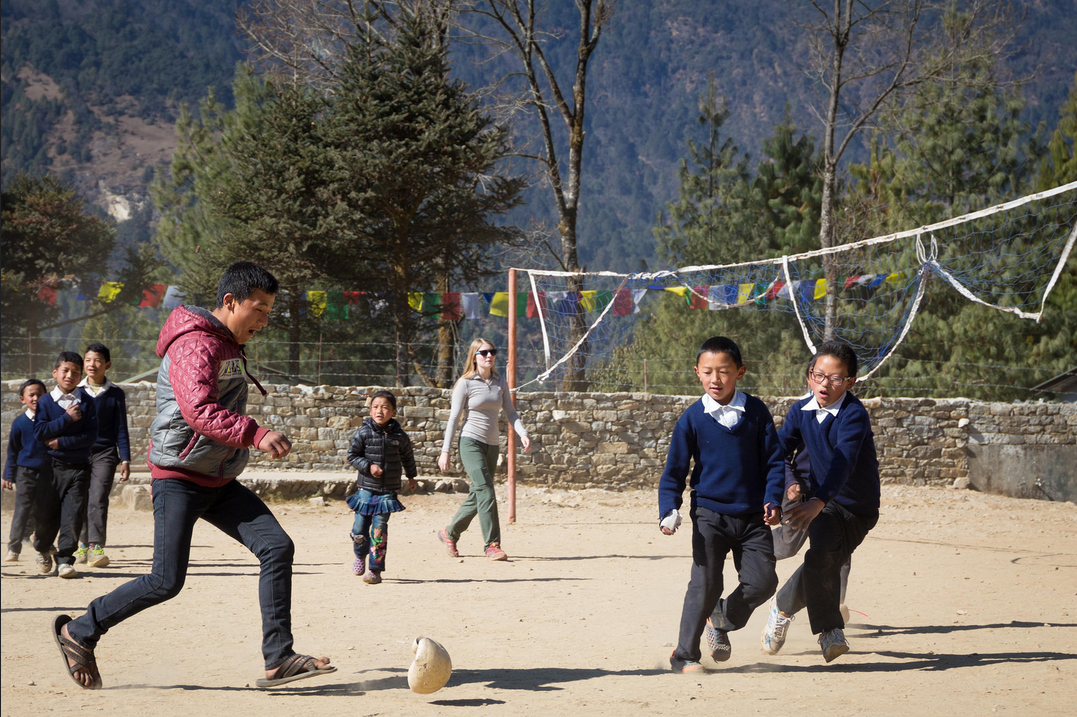 ·  Building the first public restroom in a Nepalese village near the base of Mt. Everest. With the restroom, CSM Hike for Help and McBride Honors Program hope to improve the quality of life for those who live in the village and support the region's efforts to regain lost tourism as it recovers from the 2015 earthquake.  
·  Engineering prosthetic limbs and adaptive equipment to help people with disabilities be better able to participate in sports and live life more fully. The Human Centered Design Studio at Mines hopes to help those with the will to push beyond what is expected.
·  Building a plane and funding competition costs for Mines' American Institute of Aeronautics and Astronautics team. Their aircraft must be compact, robust and fast to win.
·  Competing in the international Genetically Engineered Machine competition. Biology is a relatively new area of study at Mines, and starting a team to compete will help it grow.   
Fundraising through crowdfunding is experiencing tremendous growth, with more than $34 billion raised worldwide in 2015. Last spring the Gold Mine piloted the platform featuring two student projects. Relying on outreach to their own personal networks and corporate connections, both teams exceeded their goals, raising over $10,000 and receiving gifts from 113 donors across the country.
"Crowdfunding was instrumental in getting our feet off the ground on fundraising," said Ethan Palay, of the Mines Tiny House team pilot project. "It helped give our team credibility and was also the most effective means of communicating to my friends and family how I am spending my time, and getting them excited about my project."
The Gold Mine is available to help academic departments, student groups, and other members of the Mines community raise money for research, service trips, projects, events, and other Mines-specific ventures. The platform is not meant for students who seek to raise tuition dollars or money for personal projects. New projects apply for launch throughout the fall and spring semesters.
Unlike most crowdfunding platforms such as Kickstarter or Go Fund Me, the Gold Mine delivers the money to the fundraisers whether or not they reach their goal and charges no fees, as opposed to the typical 6 to 8 percent. Gold Mine projects have the credibility of the Mines brand and teams receive personal training and coaching to help them succeed.
To learn more about crowdfunding at Mines, to support any of the student and faculty projects or to apply to fundraise on the Gold Mine, head to giving.mines.edu/goldmine.
Contact:
Brandon Farestad-Rittel, Foundation Digital Marketing Coordinator | 303.273.3579 | bfarestadrittel@mines.edu
Rachelle Trujillo, Foundation Marketing Communications Director | 303-273-3526 | rtrujillo@mines.edu