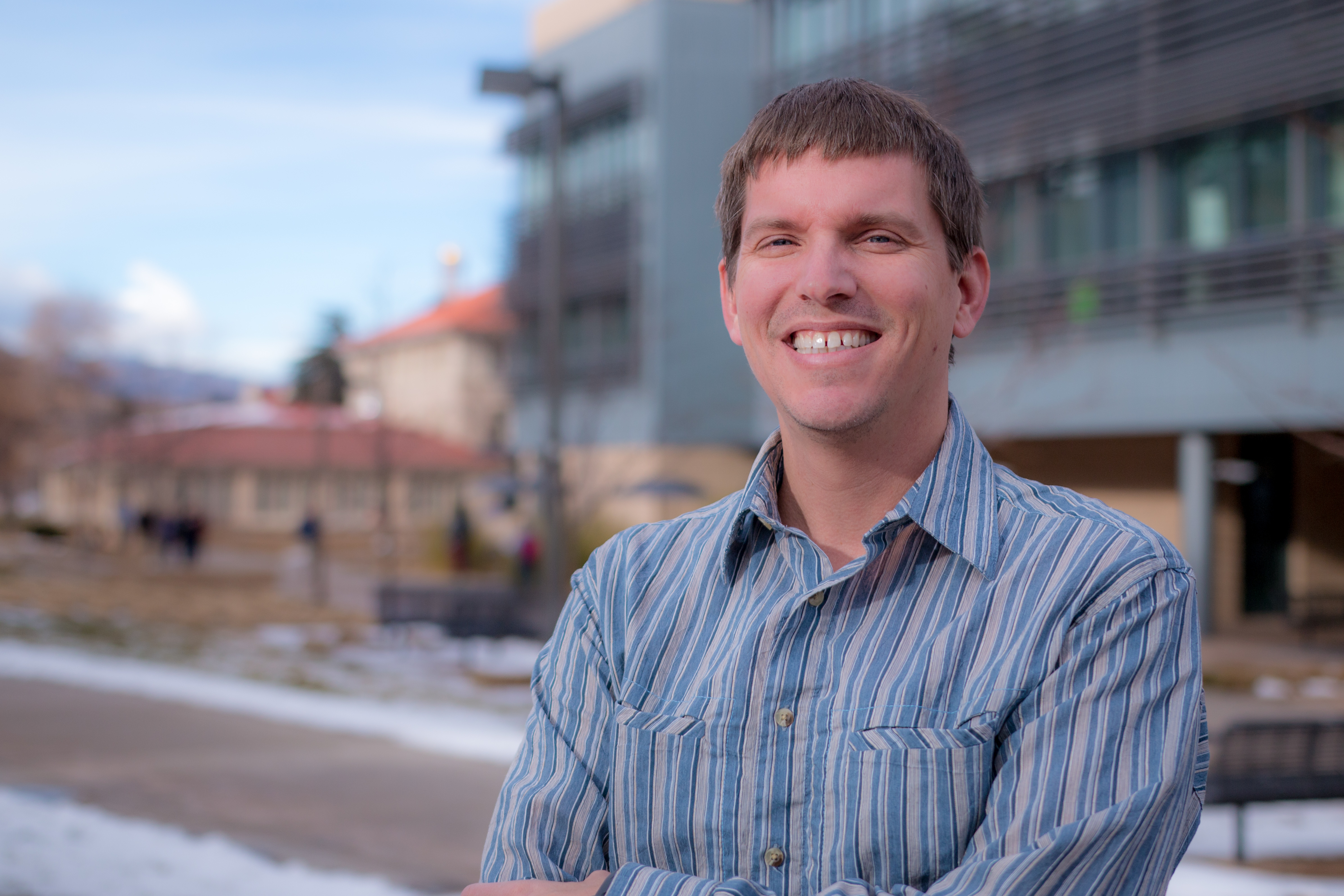 Brandon Dugan, associate professor and Baker Hughes Chair in Petrophysics & Borehole Geophysics at Colorado School of Mines, has been named the winner of the 2018 Asahiko Taira International Scientific Ocean Drilling Research Prize.
Established in 2014, the Taira Prize recognizes outstanding transdisciplinary research accomplishment in ocean drilling. A partnership between the American Geophysical Union and the Japan Geoscience Union, the prize is given in honor of Dr. Asahiko Taira of the Japan Agency for Marine-Earth Science and Technology, who has more than 40 years of experience studying tectonics, paleoceanography and ocean drilling science. 
Winners receive $18,000 as well as an invitation to present a lecture at either the AGU Fall Meeting or JpGU Annual Meeting. 
Dugan's research interests include how fluids flow through shallow sediments in the deep ocean. This has led to projects studying how large landslides occur in oceans on slopes less than two degrees, how the composition of sediments entering subduction zones influences the earthquake location and size and how natural gas hydrates accumulate in oceanic sediments. While studying these problems, he has spent almost a whole year at sea aboard International Ocean Discovery Program research vessels. 
As part of his research, Dugan has helped develop and test new downhole tools for measuring in-situ formation pressure, which is integral to addressing fluid flow and geo-mechanical problems. He has also developed process-based models that explain how abnormal pressures are generated in shallow sediments and how this facilitates submarine landslides.
CONTACT
Emilie Rusch, Public Information Specialist, Communications and Marketing | 303-273-3361 | erusch@mines.edu
Mark Ramirez, Managing Editor, Communications and Marketing | 303-273-3088 | ramirez@mines.edu