GOLDEN, Colo., April 7, 2016 – Colorado School of Mines will host CSU-Pueblo in a Thursday night game to open the 2016 football season.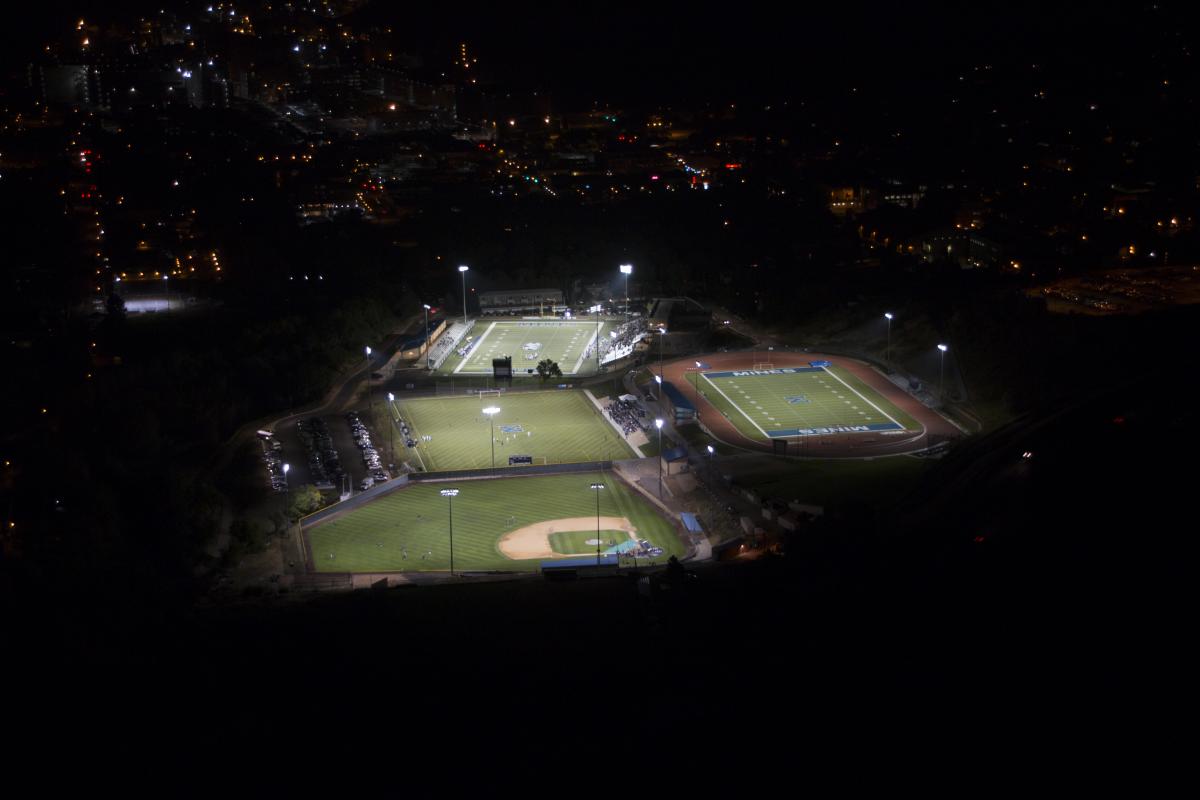 The game will kick-off at 7 p.m. MDT on Sept. 1. Originally scheduled to be played on Saturday, Sept. 3, it will be the first night game at the year-old Marv Kay Stadium.
"Our guys are excited to get a chance to play a night game at home, especially with a big game to open our season," said Head Coach Gregg Brandon. "We had great home crowds last fall and I can't wait to see the atmosphere for this one."
It will be Mines' first night game since the 2014 season, when they beat Fort Lewis 56-14 in front of a nationally-televised audience on the road. The Orediggers and Thunderwolves have met twice under the lights in Pueblo, in 2011 and 2013.
Marv Kay Stadium opened in September 2015 and is one of the premier football venues in NCAA Division II. The 4,090-seat stadium entertained record crowds last fall, including a standing-room-only attendance of 5,386 in the opener against South Dakota Mines.
Season ticket renewals for Oredigger Club members will be sent out in May, with open sales of season and individual game tickets starting early this summer. Click here for the full 2016 schedule.
Contact:
Tim Flynn, Assistant Athletic Director for Communications, Colorado School of Mines | 303-273-3095 | flynn@mines.edu
Kathleen Morton, Digital Media and Communications Manager, Colorado School of Mines | 303-273-3088 | kmorton@mines.edu