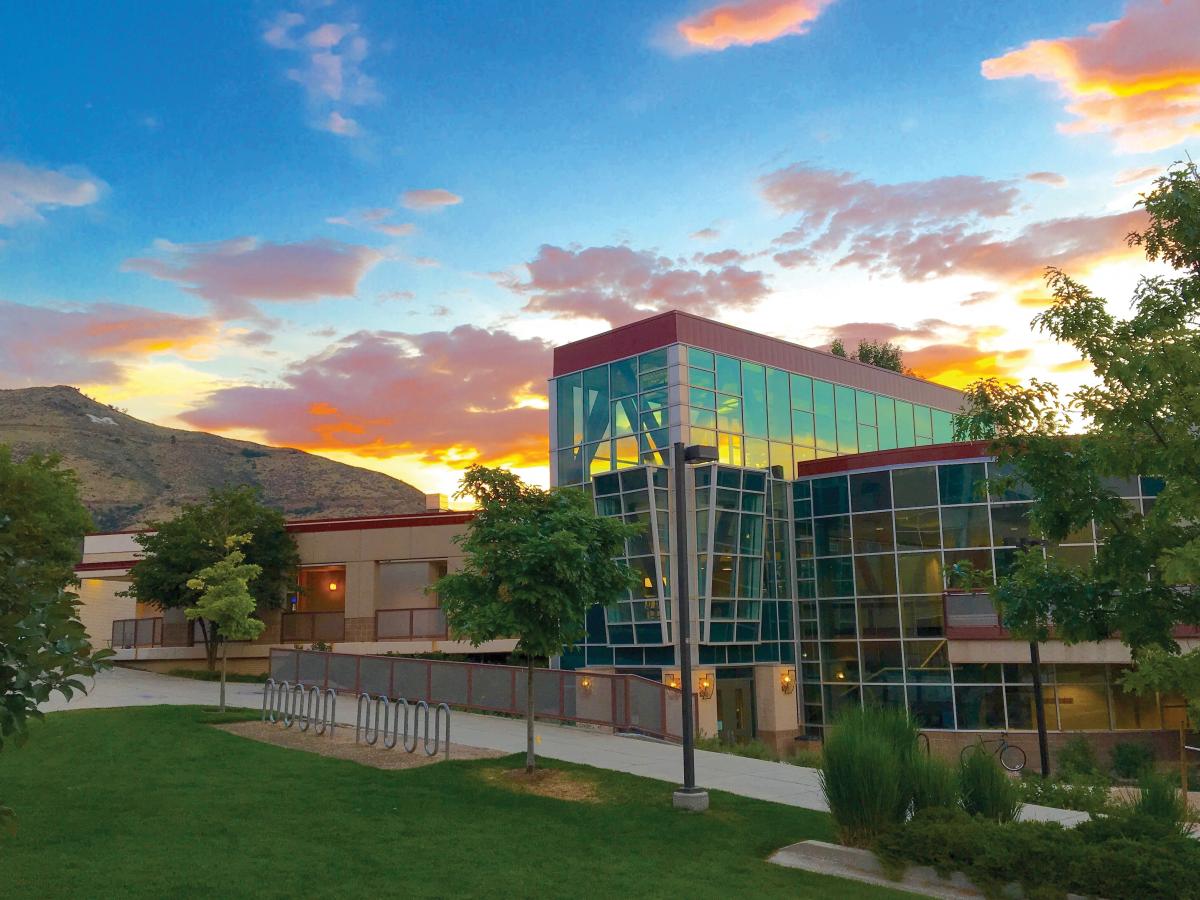 In a state with an energy economy as purple as its politics, it can be hard to decide where to stand.
The Payne Institute for Earth Resources at Colorado School of Mines teamed up with Inside Energy to host Spark! Unpacking the Politics of Energy in Colorado on Sept. 8 at Mines' Ben H. Parker Student Center.
The Payne Institute and Inside Energy explored everything Colorado's energy portfolio stands to lose, gain or change in the 2016 election. Journalists from Inside Energy pressed a panel of experts on critical energy issues to help the public make their own decisions in November.
The panel included Ian Lange, PhD, Mineral and Energy Economics Program Director, Division of Economics and Business, Colorado School of Mines; Tracee Bentley, Executive Director, Colorado Petroleum Council; Meghan Nutting, Vice President of Policy and Government Affairs, Sunnova; and Lee Boughey, Senior Manager, Communications and Public Affairs, Tri-State Generation and Transmission Association.
"This panel coversed a wide variety of the Colorado energy landscape," says Dr. Lange. "It was exciting to hear the views of my fellow panelists and share my thoughts on how Colorado could be impacted by the policies on the ballot this fall."
Read a recap and view photos from the event.
Visit EarthPolicy.Mines.edu for more information.
About the Payne Institute at Colorado School of Mines
The mission of the Payne Institute for Earth Resources at Colorado School of Mines is to inform and shape sound public policy related to earth resources, energy and the environment. Its goal is to educate current and future leaders on the market, policy and technological challenges presented by energy, environmental and resource management issues, and provide a forum for national and global policy debate. For more information, visit EarthPolicy.Mines.edu.
About Inside Energy
Inside Energy is a collaborative journalism initiative among public media with roots in Colorado, Wyoming and North Dakota. It is funded by a grant from the Corporation for Public Broadcasting. Its mission, in collaboration with its partner stations, is to create a more informed public on energy issues. Inside Energy seeks to make energy issues a household topic and to inspire community conversations on the topic of energy. Learn more at InsideEnergy.org.
Contact:
Kelly Beard, Communication Specialist, Division of Economics and Business, Colorado School of Mines | 303-273-3452 | kbeard@mines.edu
Kathleen Morton, Digital Media and Communications Manager, Colorado School of Mines | 303-273-3088 | kmorton@mines.edu