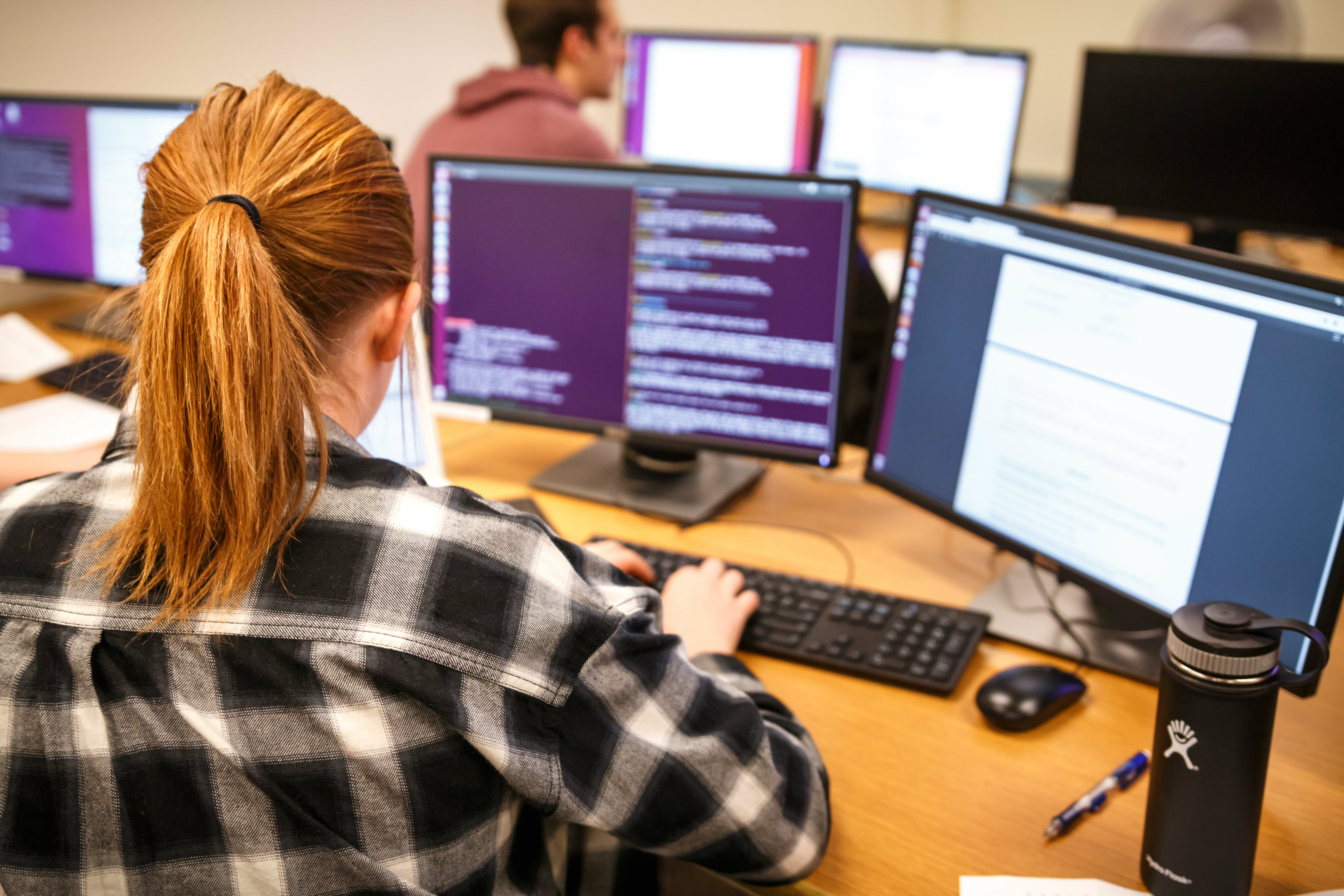 Colorado School of Mines is among four institutions to receive the 2018 NCWIT Surging Enrollment Seed Fund. Sponsored by the National Center for Women & Information Technology (NCWIT), the Surging Enrollment Seed Fund focuses on expanding diversity among incoming computing students in the face of heightened demands on computing departments due to increasing enrollment. 
Mines will receive $10,000 to launch strategic approaches for recruiting and retaining women in computing. Specifically, Mines plans to develop capable near-peer mentors for students in an introductory-level computer science course, using best practices to train student mentors through targeted workshops, encourage women to enroll in the course and support effective near-peer guidance in an inclusive active-learning environment.
"Computing disciplines continue to grow in popularity among all student populations," NCWIT CEO and co-founder Lucy Sanders said. "Universities and colleges must look for ways to handle heightened demand for these programs without inadvertently leaving underrepresented populations behind."
In the U.S., women earned 57 percent of all bachelor's degrees in 2016. Yet, women earned less than one-fifth of all computer and information sciences undergraduate degrees and engineering degrees. Engaging tech-related activities and opportunities can help reverse this trend, reducing entry barriers by appealing to a variety of students and building on their existing interests and competence. 
"CS@Mines is thrilled to receive this award in support of our growing program and efforts to deploy best practices for creating an inclusive environment in our Introduction to Computer Science course," said Tracy Camp, professor and head of the Computer Science Department at Mines. "We will use these funds to continue leveraging strategic approaches for appealing to diverse student populations, with the ultimate goal of increasing the number of women earning computer science degrees at Mines."
The Department of Computer Science at Mines (CS@Mines) prepares tomorrow's leaders to bring the computational power and thinking of computer science to all fields. CS@Mines has approximately 400 undergraduate majors and 70 graduate students working toward master's and doctoral degrees. 
About NCWIT
The NCWIT Surging Enrollment Seed Fund awards NCWIT Academic Alliance members at nonprofit, U.S. institutions (excluding U.S. territories) with startup funds (up to $10,000 per project) to develop and test approaches to increasing diversity of incoming computing students despite the current enrollment surge in computing disciplines. Find out more at www.ncwit.org/project/surging-enrollments-seed-fund. 
The National Center for Women & Information Technology (NCWIT) is a nonprofit community of more than 1,100 universities, companies, nonprofits and government organizations nationwide working to increase girls' and women's meaningful participation in computing. NCWIT equips change leaders with resources for taking action in recruiting, retaining and advancing women from K–12 and higher education through industry and entrepreneurial careers. Find out more at www.ncwit.org. 
CONTACT
Emilie Rusch, Public Information Specialist, Communications and Marketing | 303-273-3361 | erusch@mines.edu
Mark Ramirez, Managing Editor, Communications and Marketing | 303-273-3088 | ramirez@mines.edu