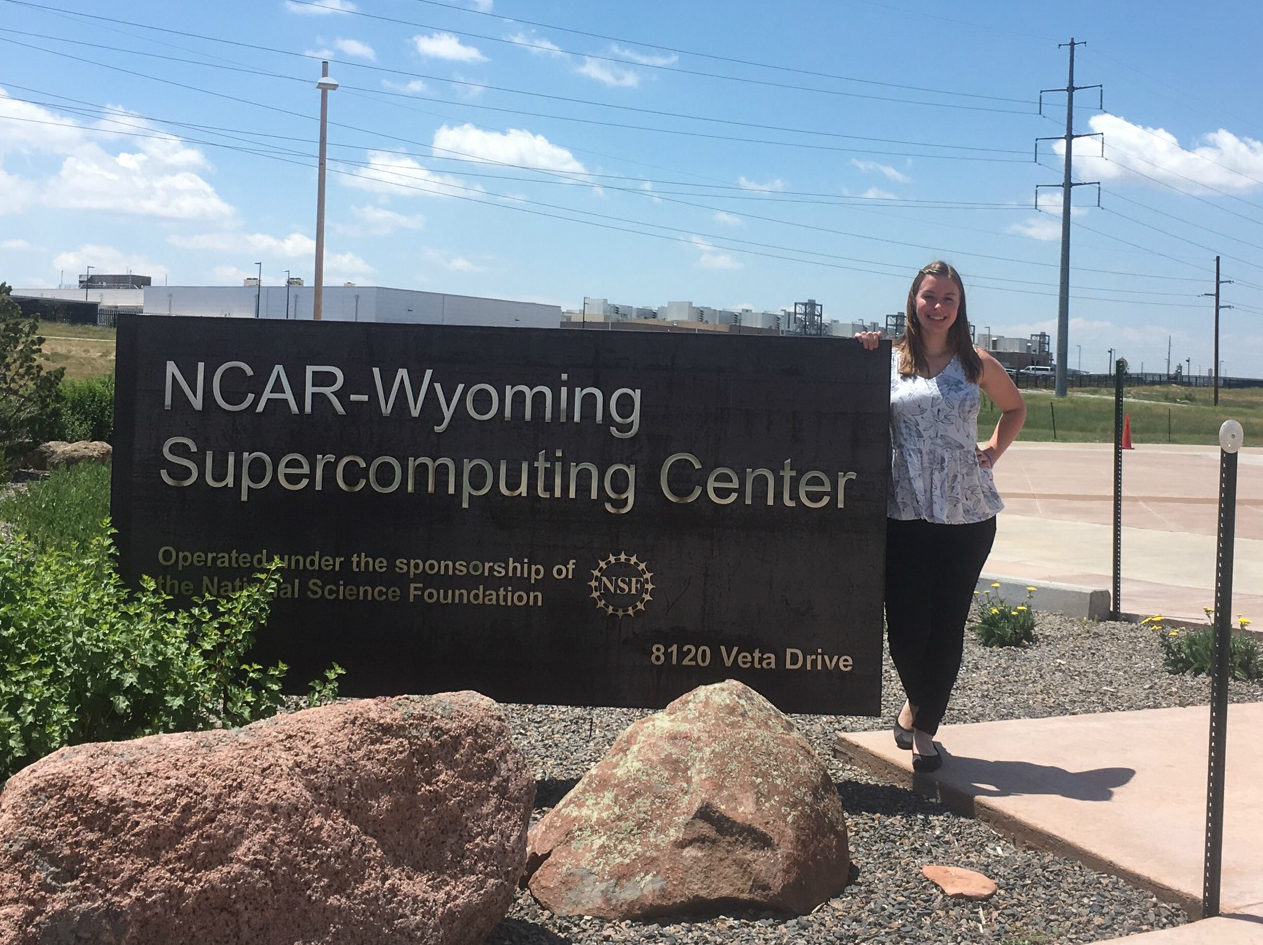 Alyssa Boll has loved space since she was young.
Her father, a computer scientist and amateur astronomer, made his own telescopes and was always teaching her and her sister the names of the celestial objects they spied.
Now this summer, the electrical engineering student at Colorado School of Mines is putting that interest in astronomy to work as part of a National Center for Atmospheric Research team that will observe the total solar eclipse Aug. 21. 
"Although I never pursued astronomy as a career, I was excited by the chance to apply engineering skills I've learned at Mines to take part in heliophysics research," Boll said. "This internship combined my skill set with a curiosity about astronomy and research."
Boll, an intern at NCAR's High Altitude Observatory in Boulder, will be among the group observing the eclipse from the ground near Casper Mountain in Wyoming. 
NCAR will also be observing from the air, following the eclipse across southwestern Kentucky and into Tennessee with instruments aboard the NSF/NCAR Gulfstream V research aircraft.
The objective is to comprehensively measure the infrared radiation coming from the sun's corona—for the first time in history, according to NCAR.
"The sun has never been properly surveyed in the infrared," NCAR scientist Phil Judge, who is leading NCAR's research effort, told AtmosNews. "So the Aug. 21 eclipse offers us an almost ideal opportunity to observe something entirely new."
Scientists are driving three instruments from Boulder to Wyoming: an infrared spectrometer and two cameras—a thermal infrared camera on loan from the FLIR Corporation and a PolarCam from 4D Corporation that can capture wavelengths of light visible to the human eye, NCAR said.  
Boll has been helping with the coding that will control the PolarCam and its filter wheel via software called LabVIEW.
"PolarCam's main goal is to quantitatively measure polarized light to better understand the magnetic field of the sun," Boll said. "With a deeper understanding of how the corona's magnetic field operates, space weather forecasting will improve."
Under normal circumstances, the disk of the sun is so bright that it overpowers the dimmer corona. During a total solar eclipse, though, the moon blocks the disk, creating an unparalleled opportunity to examine the corona. 
"During the total solar eclipse, during totality it is safe to look but we are definitely going to be careful to make sure we don't view the sun before totality or after totality because it would burn our camera's sensor," Boll said.
The Wyoming research team will have a roughly 135-second window during the eclipse's peak to make its observations, she said. Other team members include NCAR scientists Judge, Paul Bryan and Steve Tomczyk, NCAR engineer Scott Sewell and Jackson State University student Keon Gibson.
"It's a really wonderful opportunity," Boll said. "We're hoping for no clouds."
Based in Boulder, NCAR is a federally funded research and development center dedicated to the atmospheric and related sciences.
CONTACT
Emilie Rusch, Public Information Specialist, Communications and Marketing | 303-273-3361 | erusch@mines.edu
Mark Ramirez, Managing Editor, Communications and Marketing | 303-273-3088 | ramirez@mines.edu