Rain didn't stop more than 30 students, faculty, staff and members of the Mines community from starting construction on a 200-square-foot tiny house Aug. 6. The Mines Solar Decathlon Team is building the house to give undergraduates a living and learning lab space through the Energy Minor, and will help influence the design of the house for the Solar Decathlon.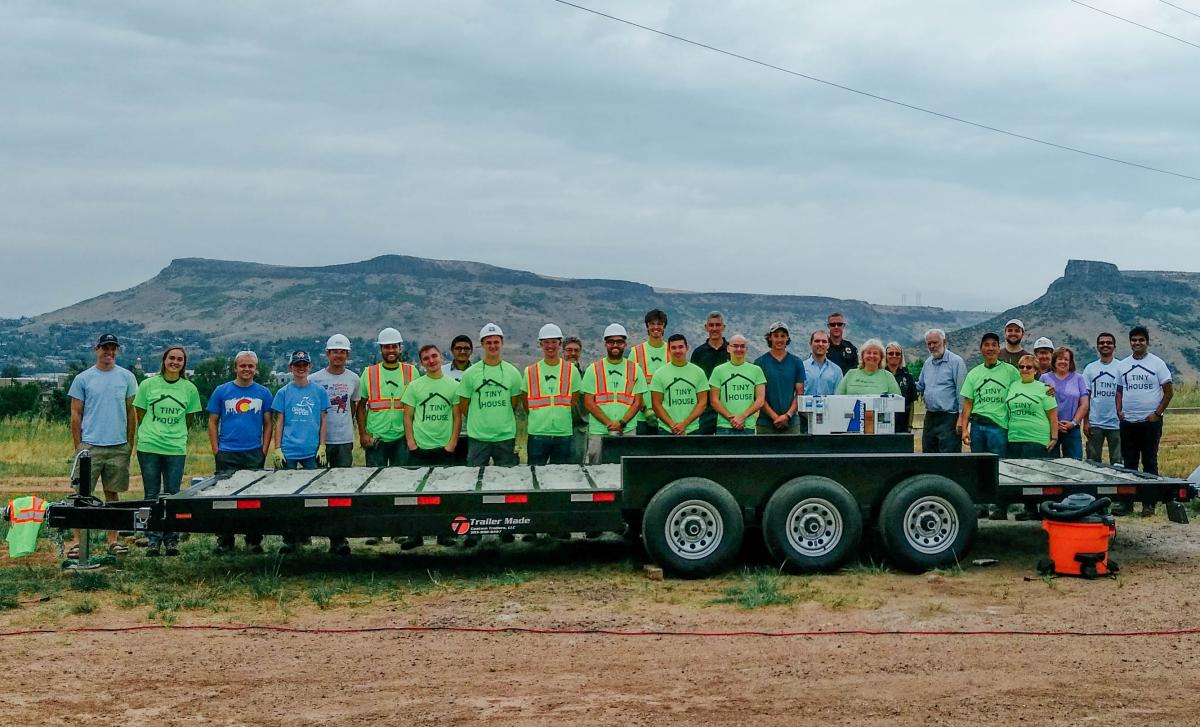 President Paul Johnson celebrated the team's first community build day by cutting plywood for the floor of the tiny house. Golden resident Ron Larson (who lives in the first winning Solar Decathlon house), Xcel Energy employees and the Golden Community Sustainability Advisory Board members also attended.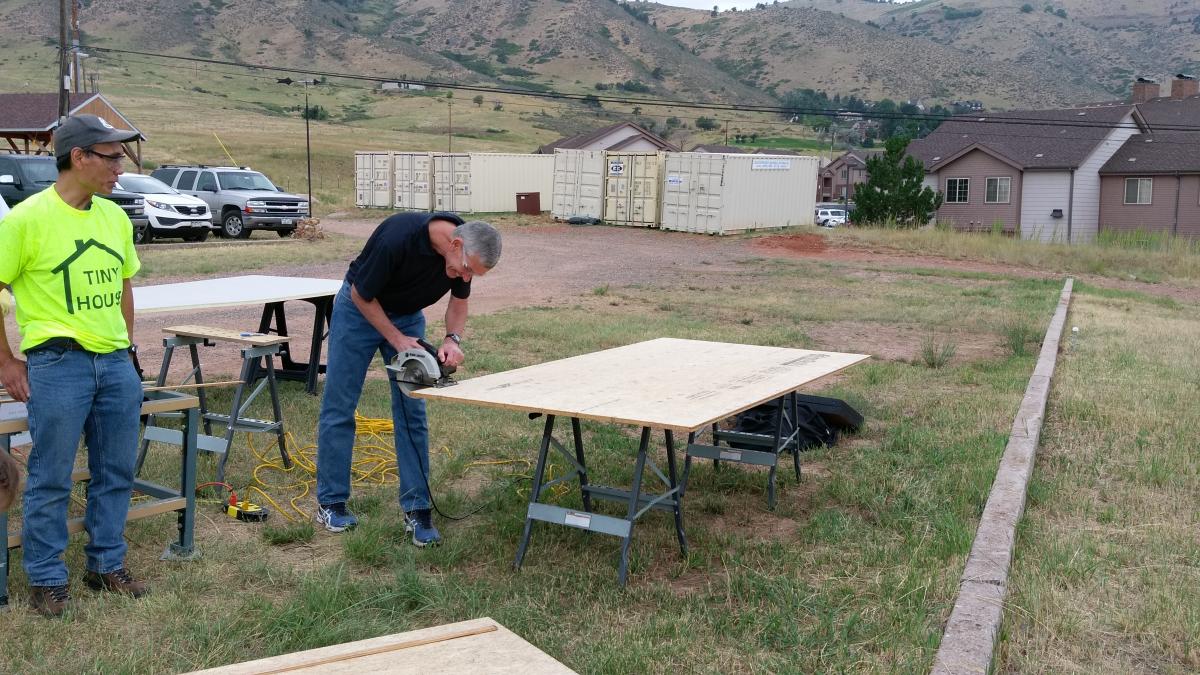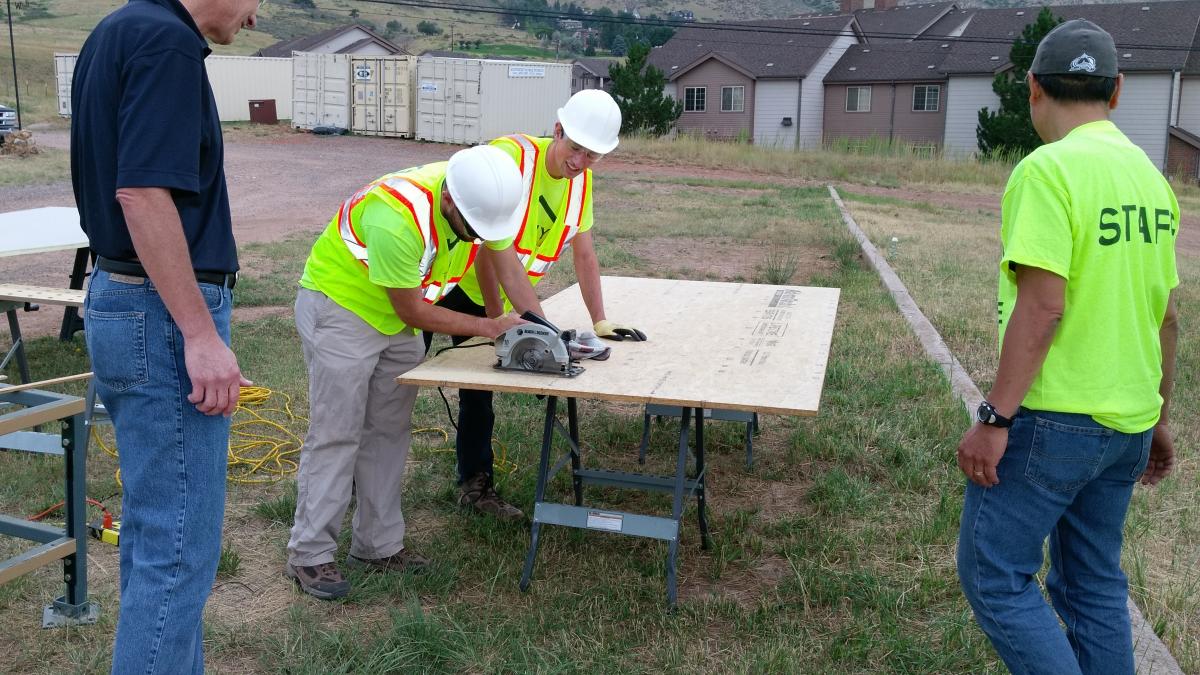 "It was surreal to see all of our hard work in the last year come to fruition at the first build day," said Ethan Paley, co-leader of the Mines Solar Decathlon Team. "We are excited to begin framing the walls next week." The team will be hosting weekly community build days and plan to complete the house for Golden Solar Tour of Homes Oct. 1.

The house will run primarily on electric, but will also rely on four solar panels. Located on the ground outside the house, these panels will move to track the sun at different times of the year. Inside, the house will have a fold-up worktable, lofted bed and basic kitchen with a solar-powered burner, composting toilet and water heater.

Over the summer, the team exceeded their fundraising goal of $5,000 and raised $7,392 in a month through a donation from the Mines Sustainability Committee. With these funds, they purchased a 24', 18K triple axle trailer, and sealed it with caulk and foil tape. A few days prior to the build day, the team added spray foam insulation to the bottom of the trailer to help regulate temperature and increase the R-value of their home.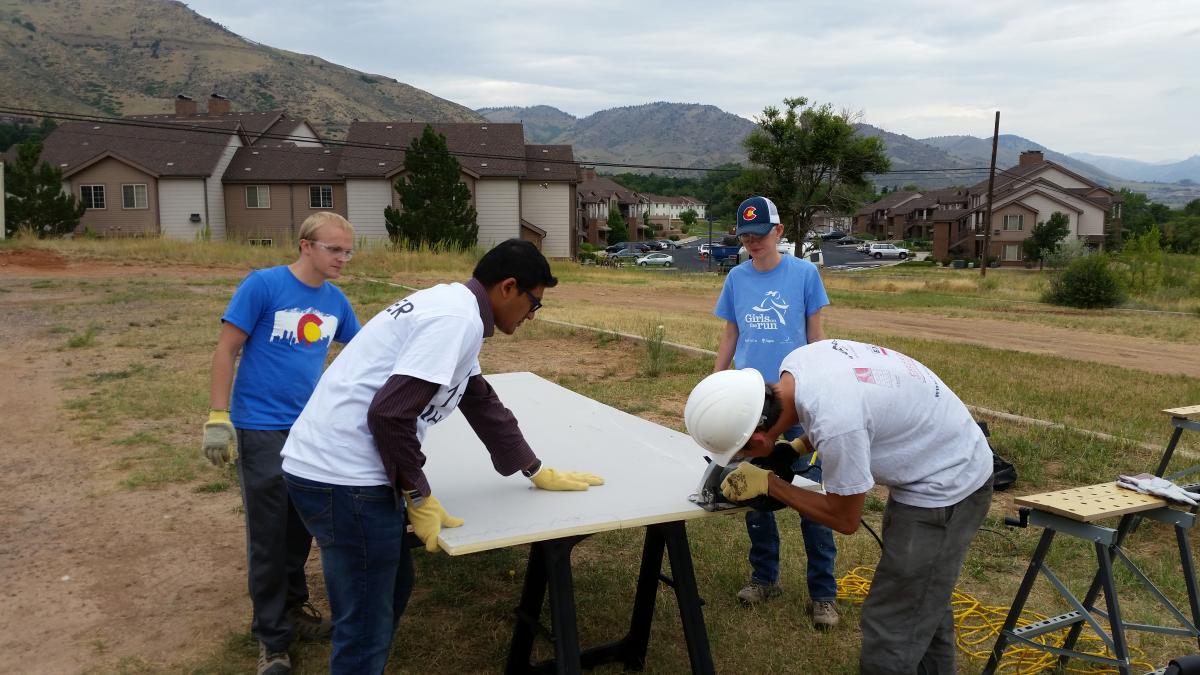 Next October, the team will begin filling out the application to enter the Solar Decathlon. The process is a two-year endeavor, as students from universities across the U.S. must design an efficient, affordable, appealing, and functional solar powered house. The next Solar Decathlon will be held in Denver in October 2017.
Follow along with the team's progress on their website.

Contact:

Kathleen Morton, Digital Media and Communications Manager, Colorado School of Mines | 303-273-3088 | kmorton@mines.edu
Agata Bogucka, Communications Manager, College of Earth Resource Sciences & Engineering | 303-384-2657 | abogucka@mines.edu