Two Mines students named 2019-2020 Astronaut Scholars
NASA astronaut Charlie Precourt to fete Mines Astronaut Scholars at event on Sept. 30
Two Colorado School of Mines students have been named Astronaut Scholars for the 2019-2020 academic year.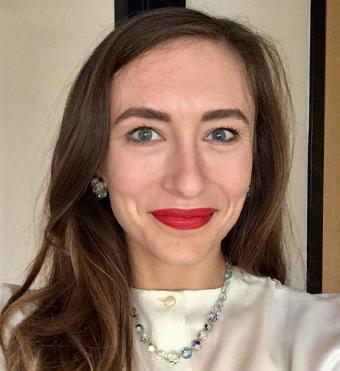 Brianne Treffner, a senior majoring in engineering physics, and Gabriel Adriano, a senior majoring in chemical engineering, will each receive a $10,000 scholarship from the Astronaut Scholarship Foundation, as well as mentorship and professional development opportunities throughout the year.
Created by the Mercury 7 astronauts, the Astronaut Scholarship Foundation recognizes science and engineering students nationwide who have shown initiative, creativity and excellence in their chosen field. Mines is one of 40 schools across the country that participate in the Astronaut Scholar program. 
Treffner and Adriano will be honored at an Astronaut Scholarship Foundation event on campus Sept. 30. The awards presentation will be followed by an address from NASA astronaut Charlie Precourt.
Treffner, president of the Mines student chapter of the American Institute of Aeronautics and Astronautics, started a student-led Capstone project this year with a team focused on designing a scientific payload for RockSat-X that can alter the trajectory of small-scale space debris. 
"Space debris is a real threat to future space travel. If there is a cascading effect of collisions in orbits, we could block our access to the sky," Treffner said. "By focusing on small scale space debris, as opposed to satellites, we can maximize the time and resources available as students, avoid legal ambiguities, and still perform new research that is beneficial."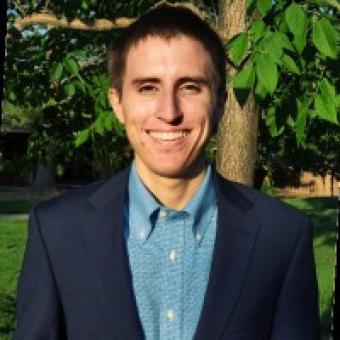 Adriano, who is actively involved in undergraduate research, worked in the lab with Chemistry Assistant Professor Dylan Domaille from January 2018 to May 2019, developing synthetic schemes for an organ rejection diagnostic. 
"Now I'm working for Dr. Nanette Boyle in the Department of Chemical and Biological Engineering and am working on engineering a bacterial strain to improve the photocatalytic production of limonene, an important precursor for various chemicals – including jet fuel," Adriano said. "This is much different work, requiring the use of bacterial culture, metabolic engineering and modeling, and carbon-13 metabolic flux analysis."
The Astronaut Scholarship Foundation event is at 6 p.m. Sept. 30 in the Student Center Ballrooms. Admission is free and Mines community members are welcome to attend.