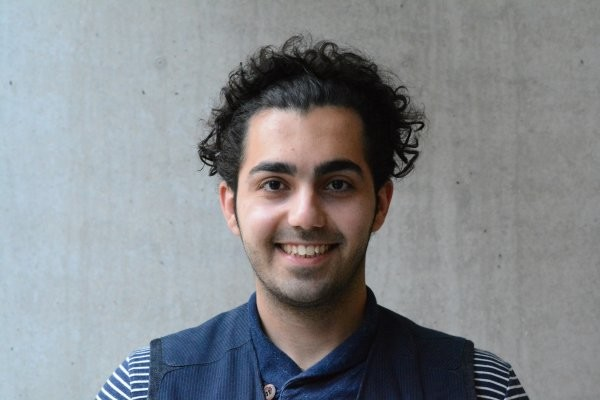 Hooman Vatankhah, a PhD student in civil and environmental engineering at Colorado School of Mines, is the 2019 winner of the American Water Works Association Austin F. McCormack, Jr., Award.
Named after a pioneer in membrane treatment and a life member of AWWA, the award recognizes a young professional who has made notable and outstanding contributions in water reliability, water quality, new directions in water treatment technologies or membrane applications.
Vatankhah's research focuses on the role of ozonation in potable reuse treatment trains. His advisor is Christopher Bellona, assistant professor of civil and environmental engineering. 
Vatankhah was honored during the 2019 AWWA/AMTA Membrane Technology Conference and Exposition in New Orleans this past February. The AWWA is the largest organization of water supply professionals in the world, dedicated to providing total water solutions assuring the effective management of water.
CONTACT
Emilie Rusch, Public Information Specialist, Communications and Marketing | 303-273-3361 | erusch@mines.edu
Mark Ramirez, Managing Editor, Communications and Marketing | 303-273-3088 | ramirez@mines.edu