Mines professor wins Fulbright to research engineering education in Canada
Electrical Engineering Associate Professor Kathryn Johnson is set to spend a semester at the University of Calgary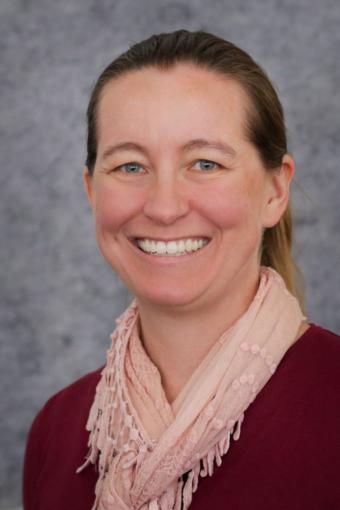 Kathryn Johnson, associate professor of electrical engineering at Colorado School of Mines, has been awarded a Fulbright Canada grant to conduct research at the University of Calgary.
As a Fulbright Canada Research Chair in STEM Education, Johnson plans to use the semester in Canada to continue and expand her engineering education research.
"My team, including faculty from Mines and CU-Boulder and our undergraduate research assistants, has been studying sociotechnical thinking in the engineering classroom with a focus on the student experience," Johnson said. "During my Fulbright, I'll try to better understand how our environment is similar and different from the University of Calgary as well as expand our understanding of the faculty perspective with respect to this important topic."
Fulbright Canada, short for the Foundation for Educational Exchange between Canada and the United States of America, is a binational, treaty-based non-governmental organization with a mandate to identify the best and brightest minds in both countries and engage them in residential academic exchange. Special emphasis is placed on encouraging research on contemporary issues relevant to Canada, the U.S. and the relationship between the two countries.
Johnson's current plan is to spend the Spring 2021 semester in Calgary, although the uncertain travel situation surrounding the global COVID-19 pandemic could complicate matters, she said.
"We're moving forward with all of the necessary paperwork for a January 2021 start, but nobody knows what COVID-19 will bring in the next few months," Johnson said. "The Fulbright Canada program is monitoring the situation and I'm confident that they will support the best experience possible for me and my fellow 2020-2021 Fulbright class."