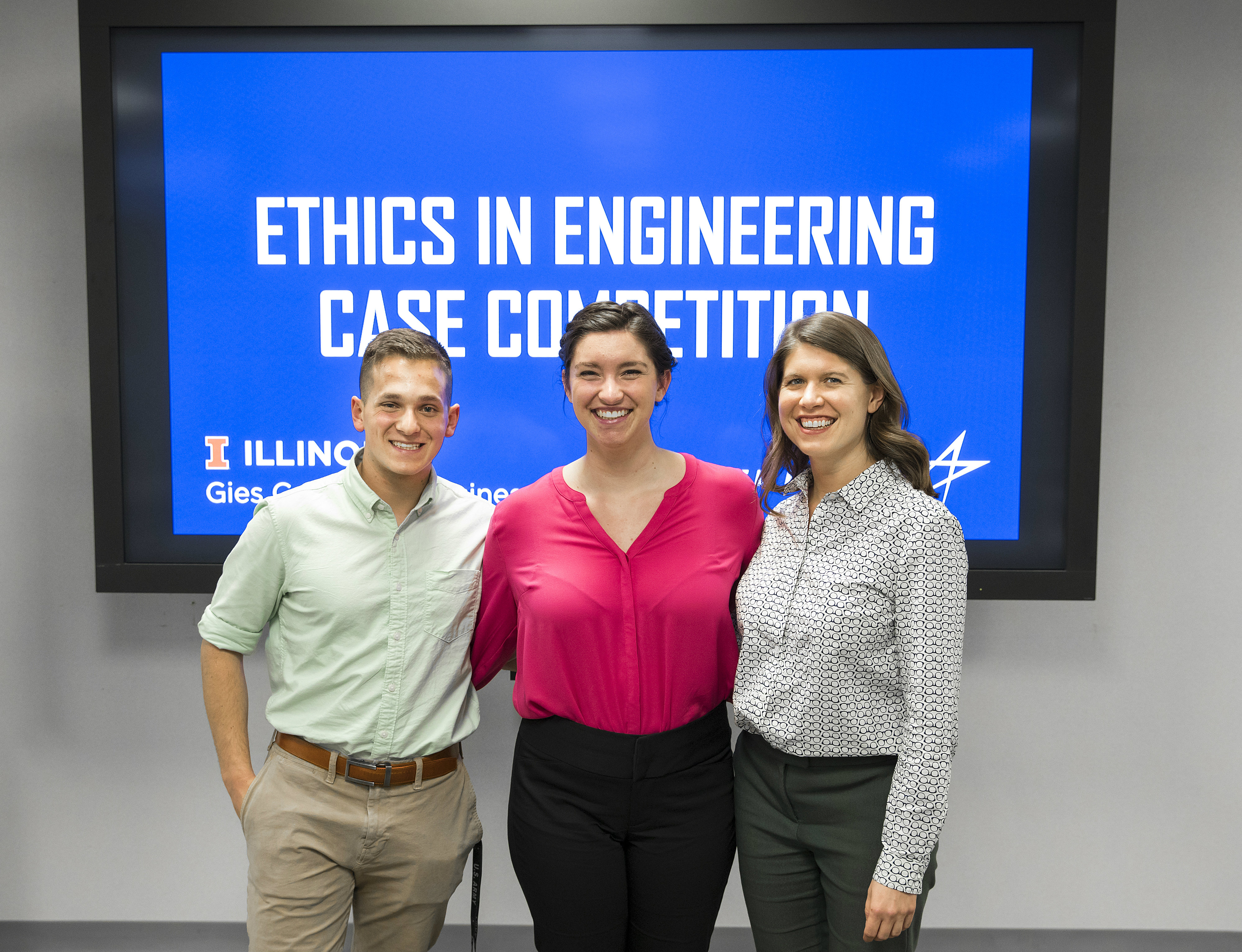 A pair of Colorado School of Mines students traveled to Texas this month to participate in the first-ever Lockheed Martin Ethics in Engineering Case Competition.
Parker Bolstad, a junior in environmental engineering, and Amara Hazlewood, a junior in chemical engineering, formed one of 12 collegiate teams from around the country invited to Lockheed's Fort Worth Aeronautics facility for the competition.
The student teams were charged with pitching a solution to a challenge faced by a fictional technology company – a highly successful Silicon Valley startup that specializes in intelligent wireless communications systems to protect large public venues from armed terrorist attacks – based on an analysis of the ethical, business and engineering issues at play.
During the two-day event, students also had the opportunity to tour Lockheed's F-35 Lightning II production line and learn more about the company and its ethics. The competition was organized in partnership with the Center for Professional Responsibility in Business and Society in the Gies College of Business at the University of Illinois. 
Bolstad and Hazlewood, who are both in the McBride Honors Program, are also members of the Mines Ethics Bowl team heading to nationals March 3-4.
Coaching the Lockheed team were Humanities, Arts and Social Sciences Teaching Professor Sandy Woodson, Teaching Professor Toni Lefton, Research Assistant Professor Qin Zhu and McBride Program Director Sarah Hitt.
Photo credit: Courtesy of Lockheed Martin
CONTACT
Emilie Rusch, Public Information Specialist, Communications and Marketing | 303-273-3361 | erusch@mines.edu
Mark Ramirez, Managing Editor, Communications and Marketing | 303-273-3088 | ramirez@mines.edu