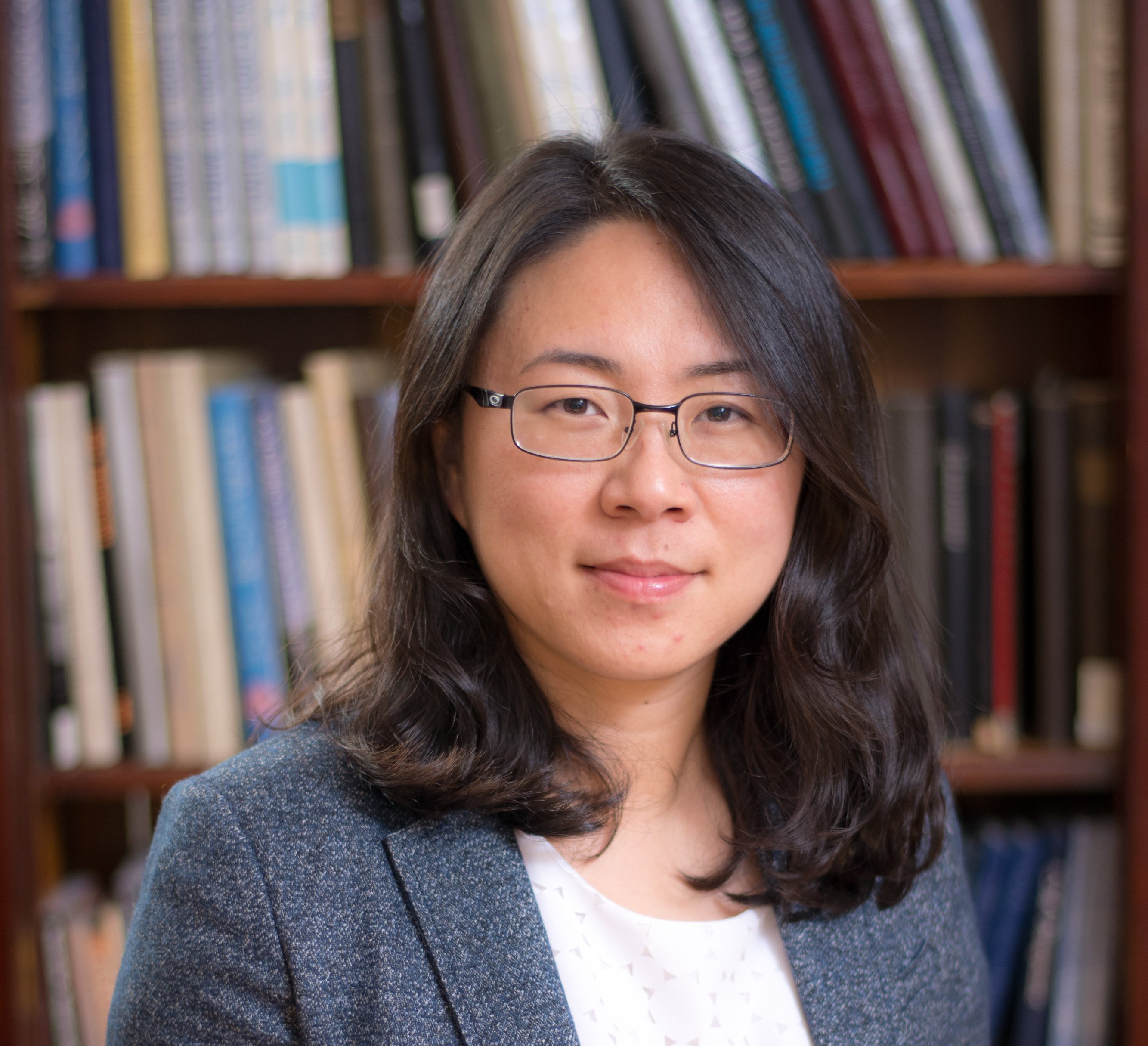 Zhenzhen Yu, assistant professor of metallurgical and materials engineering at Colorado School of Mines, has received a National Science Foundation CAREER Award for work to accelerate the design of interlayer alloys for use in the joining of dissimilar materials.
The project, "Understanding of Diffusion and Deformation Mechanisms in Multi-Principal Element Alloy Interlayers for Manufacturing of Multi-Material Structures," will receive $500,000 over five years.
Those multi-principal element alloy interlayers could have a wide range of applications, particularly in the automotive, aerospace, additive manufacturing and power generation industries, Yu said.  
"In almost every manufacturing sector, challenges exist in joining dissimilar materials due to the mismatches in their thermal, physical and chemical properties. Take a gas turbine – it can transition from titanium to steel to aluminum or nickel-based superalloys, but there are known problems especially for titanium to steel and aluminum to steel," Yu said. "What we're trying to do is to avoid direct contact between those incompatible metals – we want to put an interlayer between them as a buffer and this interlayer material will be compatible with both sides."
Traditionally, interlayer alloys have combined one to two alloy elements, with limited to no success. Yu and her team plans to use five or six different elements to create a high-entropy alloy, with the help of computational design methodology.   
"Conventionally, the material design process is trial and error. But think about the periodic table and how many elements you have in there – if you want to choose five or six metallic elements and combine them together, you could have more than 7,000 different choices," Yu said.  "We're going to do a computer design process, using advanced software to filter out the options and quickly narrow down the ranges we should look into."
From there, researchers will use advanced in situ characterization tools to validate the properties of the new multi-principal element alloys.
"Welding is a 250-year-old subject and it would seem like everything has been well studied. But welding needs science – welding is science – it's welding chemistry, how the atoms interact with each other during the welding process," Yu said. "Whenever you have new materials developed, you need to know what the weldability looks like. How is the compatibility with the existing materials you're going to join them to? You can bypass that by using mechanical threading, but in a lot of cases, you need welding to have a smooth transition."
As part of the project, Yu will work with the Manufacturing and Materials Joining Innovation Center (Ma2JIC), an NSF-funded Industry and University Cooperative Research Center of which Mines is a partner, as well as the local chapters of the American Welding Society and American Society for Metals, to provide new opportunities for graduate and undergraduate students to interact with industry. She also plans to do K-12 outreach through a number of programs, including Mines' Girl Scout Engineering Day and Girls Lead the Way. 
Yu joined Mines and the Center for Welding, Joining and Coatings Research in 2014. She holds a PhD and master's degree in materials science and engineering from the University of Tennessee and a bachelor's degree in mechanical engineering from the East China University of Science and Technology.
CONTACT
Emilie Rusch, Public Information Specialist, Communications and Marketing | 303-273-3361 | erusch@mines.edu
Mark Ramirez, Managing Editor, Communications and Marketing | 303-273-3088 | ramirez@mines.edu